The Trophy Winners at the Glass of Bubbly Awards 2017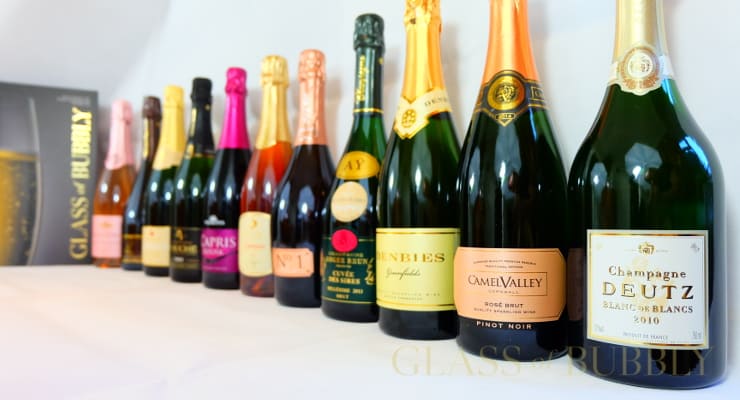 Now that the results are in, let us take in who were the Trophy Winners for this years 'The World's Finest Glass of Bubbly Awards':
"We were amazed at the amount of entries we received for our very first awards. What was also very pleasing was the variation in styles and countries that entered, a total of 22 wine regions of the world were tasted during the judging days. Not only were there internationally brands to judge, there were also lesser known and 'grower labels' which meant that our vision had been achieved in that our awards were enabling big labels to compete with smaller labels on an equal level. As our awards were a totally blind tasting format and importantly not judged by any of the team at Glass of Bubbly, the results below really spelled out what I have seen in this industry sector in that you find the very best wines not only from well loved household names, but also those we are not familiar with and yet to discover… " Christopher Walkey, Founder of Glass of Bubbly.
"I simply loved that nearly each and every day leading up to the awards I was communicating with passionate sparkling wine producers from around the world. Champagne to New Zealand and beyond, what is important to share with our readers is that there was a common theme with every entry we received, all these people have very big hearts for the industry they are in – Sharing fabulous Champagne and sparkling wines with consumers." Eve Walkey, Editorial Director of Glass of Bubbly.
The Trophy winning wines came from Champagne (5 winners), England (3 winners), Slovenia (2 winners) and New Zealand (1 winner). Vintage, Brut, red sparkling, rosé and saignée.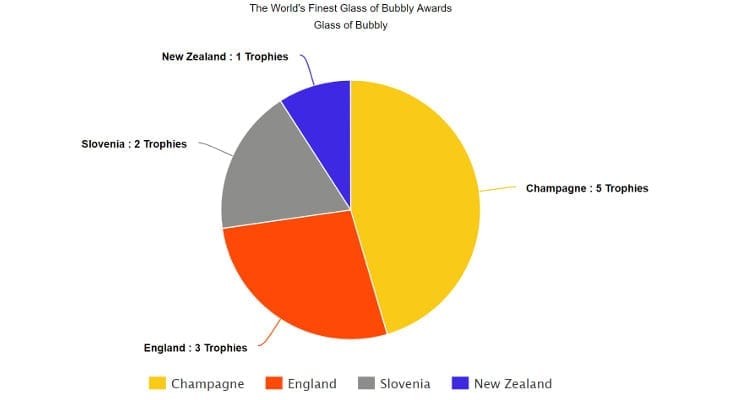 The awards attracted entries from 22 major sparkling wine regions of the world, the internationally recognised names to the grower labels looking to make an impact in the market with both traditional and non traditional methods.
In total, 36 wine judges arrived from as far as the USA and Slovenia to judge at the awards with a sprinkling of wine writers, sommeliers, chefs, Master of Wines and more. Each shortlisted wine was tasted at least twice by judges in order to score:
Out of 100
Relevant Category
Out of 20 for each category
Golden Ticket passes (limited to one per day of judging per judge)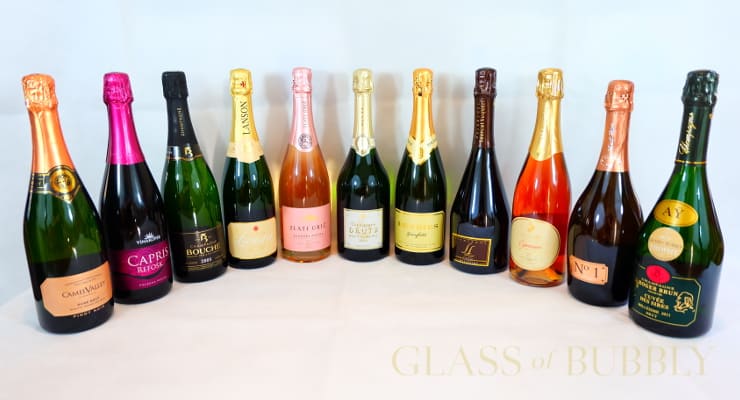 The results showed the following wines winning trophies:
Vintage: Champagne Bouche Pere et Fils – Grande Reserve Vintage 2005
Meditation: Champagne Deutz – Blanc de Blancs 2010
Dessert: Champagne Lanson – Ivory Label Demi Sec
Classic: Champagne Laurent Lequart – Millesime 2008
Gastronomic: Champagne Roger Le Brun – Cuvée Des Sires 2011
Summer Days: Camel Valley – Pinot Noir Rosé 2014
Creamy: Denbies Wine Estate – Greenfields
Love or Hate: Fox & Fox – Expression Saignee Rosé 2013
Sea Breeze: No.1 Family Estate – No.1 Rosé
Fruity & Floral: Vinakoper – Capris Refošk
First Date: Zlati Gric D.O.O – Konjiška Penina Rosé
The World's Finest Glass of Bubbly was:
Champagne Deutz – Blanc de Blancs 2010
Christopher Walkey
Co-founder of Glass of Bubbly. Journalist and author focused on Champagne & Sparkling Wines and pairing them with foods.