The World's Finest Glass of Bubbly Awards 2018 – Judgement days!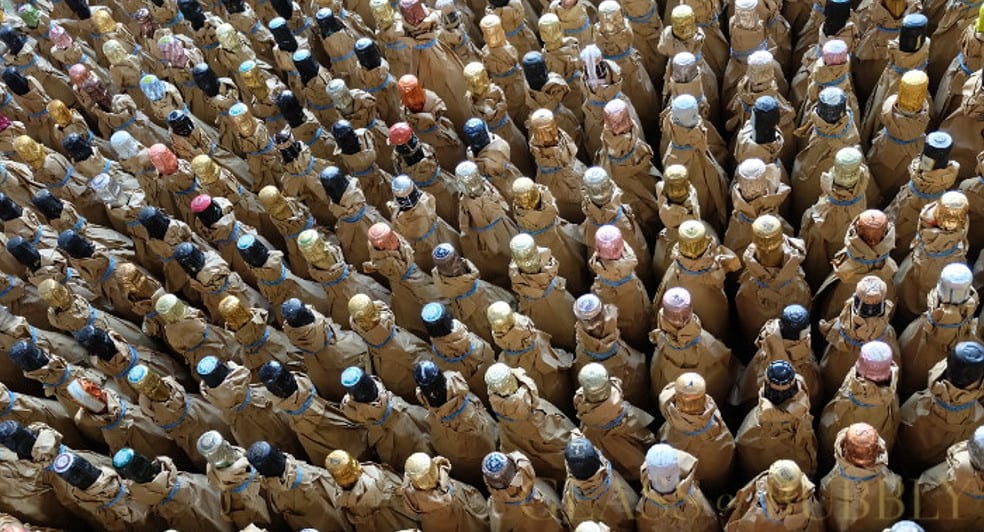 I must say that I am very pleased that I do not take part in the judging days for The World's Finest Glass of Bubbly Awards. Now I mean this not in the way that I would not enjoy it, I am very envious of those partaking whilst I stand back and watch the activity and excitement build during the judging… Oh, I had to be a stand in Sommelier on the first day so this is my way of partaking! I mean it in a way that I would find it so hard not giving every entry a medal of some sort as the standards of sparkling wines globally continue to delight us, many of the entries I know and have visited and knowing who has entered, I am too likely to recognise wines and score with my mind and heart rather than by visual, smell and taste – It is a serious job judging and during the two days we were proud to have some of the world's finest and most respected faces with us to include Michael Edwards (our honorary judge), Marin Berovic (our chairman of judges) along with Patricia Stefanowicz MW, Neil Phillips, Martin Jennings, Ann Samuelsen and many more.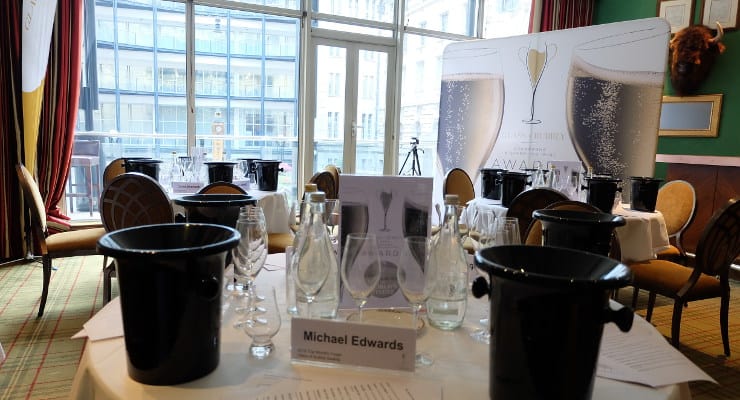 For the second year running our venue sponsor was Marriott County Hall in Westminster who kindly give us exclusive usage of their Bourbon 'Leaders' Bar, an ideal and cosy setting for the judging to take place in with its spacious bar area and fridges. The splendid Marriott County Hall is without doubt one of the finest hotels in London and all of our judges agree a most applicable venue to host a dedicated awards for Champagne and sparkling wine.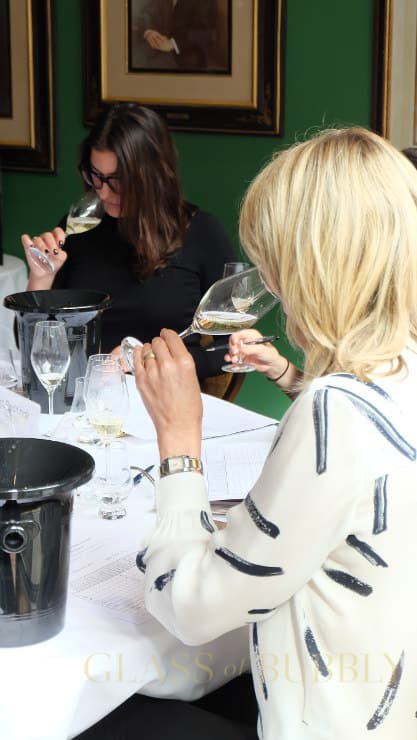 This year we decided to invite a senior judge to be our chairman of the awards and this year this honour (and hopefully for many more years to come) went to Marin Berovic from Slovenia, we, of course, had Michael Edwards present during the two days as our honorary judge.
This was the second year of the Champagne and Sparkling Wine Awards which we search for The World's Finest Glass of Bubbly for 2018 – We are very pleased that our second year saw a bigger amount of entries and a more varied selection of wineries globally. Many wineries I had never tasted the wines of and certainly never met the winemakers in person, a good amount were re-entering having liked the fact that we are unique in awards that we continue to work with wineries that enter by promoting their wines throughout the year. This year also saw magnums being entered and a great selection of vintage Champagne and sparkling wines along with a favourite style of mine, sparkling red wine.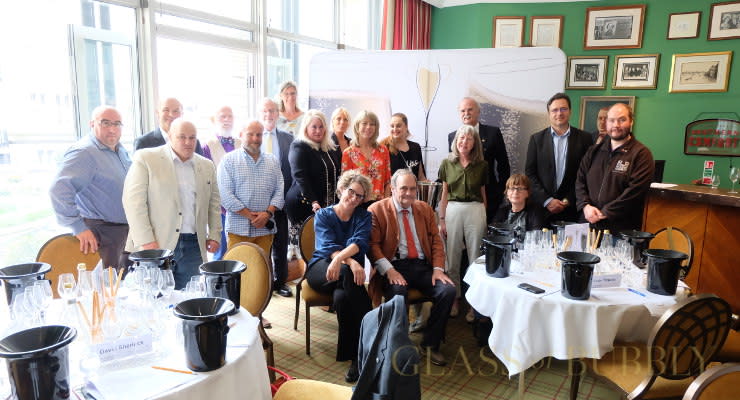 So, two busy days of judging gave us a selection of fine Gold medal winning sparkling wines along with Silver, Bronze and Commended medals. Michael Edwards picked out his favourite which will be taking home the 'Michael Edwards Award' and of course, though very close between a few wines, The World's Finest Glass of Bubbly for 2018 based on day one scoring, day two scoring and accumulated golden tickets has now been discovered.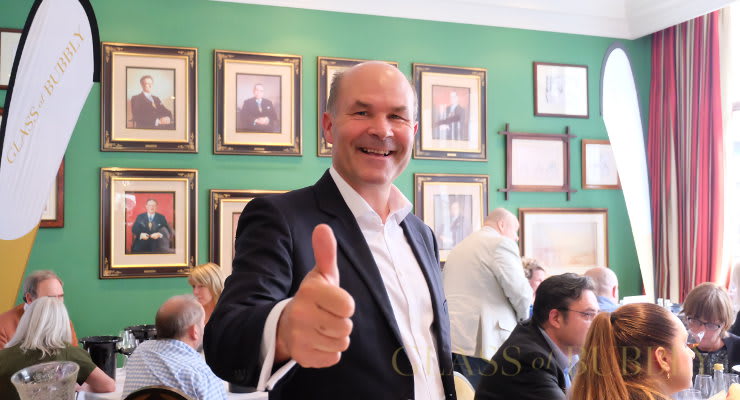 The great thing for me is that I get to taste all the trophy winning wines that our judges have selected and I must say I am very pleased with the variation of winners from locations globally, production methods, styles and size of wineries. Each wine we felt deserved the trophies that they will be taking home on November 29th during an awards evening dinner at Marriott County Hall Hotel – Details to follow very soon.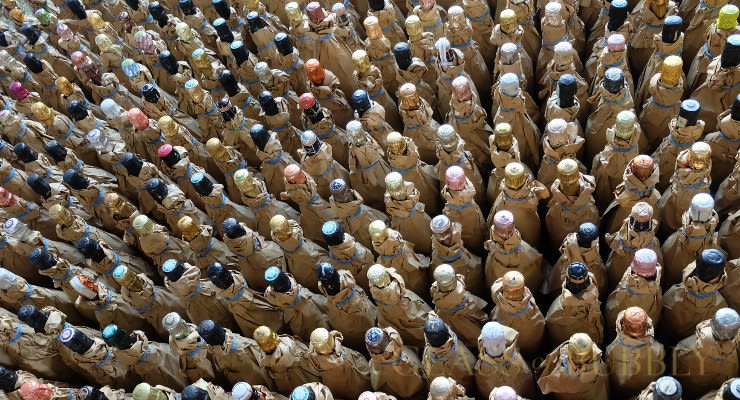 As I finish writing this article I can see the 18 trophy winning wines in front of me and set aside is The World's Finest for 2018 – The judges did an amazing job in picking out wonderful wines for the trophies and even though, when the results are released, many wineries will not be receiving any medals I do want to say that entries this year were very high in standards so please do not be despondent.
Christopher Walkey
Co-founder of Glass of Bubbly. Journalist and author focused on Champagne & Sparkling Wines and pairing them with foods.