'Sustainability Trophy' provided by Slow Food in the UK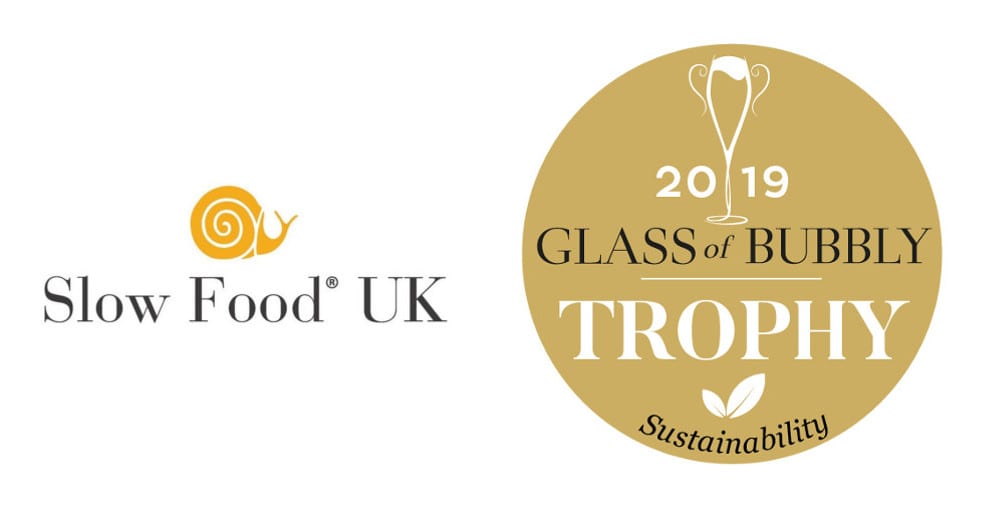 We are delighted to be working alongside Slow Food in the UK with the latest addition to The World's Finest Glass of Bubbly Awards in a trophy dedicated to wineries that are taking steps in order to protect our environment – the 'Sustainability Trophy'.
Here wineries are invited to enter the awards where those adhering to select sustainability criteria can not only win themselves a medal within a relevant consumer friendly category (and a trophy for each category is also up for grabs at an awards dinner in Westminster, London October 24th), they can also be presented with the 'Sustainability Trophy' to applaud the best scoring wine from all entries.
Who exactly is Slow Food in the UK? "Slow Food is a global, grassroots movement with thousands of members around the world that links the pleasure of food with a commitment to community and the environment. It was founded in 1989 in Italy."
Slow Food as a group pride themselves in being:
The worlds biggest food and drink NGO.
Publisher of some of the worlds biggest Wine Guides.
Promoting quality and sustainable food, drink and agriculture and highlight the importance of food culture.
Exceptionally active in sustainability and in more than 150 countries have schemes which highlight the most sustainable and ethical choices.
They were founded 33 years ago, in Bra Italy.
With the importance and growing trends in supporting sustainability, organic grape growing, biodiversity and more, Glass of Bubbly wanted to have an annual award that highlights the efforts the industry is making and rewarding the highest scoring wine that adheres to the requirements set by Slow Food in the UK by handing over an annual trophy to reward the winery's achievements.
Christopher Walkey
Co-founder of Glass of Bubbly. Journalist and author focused on Champagne & Sparkling Wines and pairing them with foods.