Sparkling Rosemary & Thyme Fizz Cocktail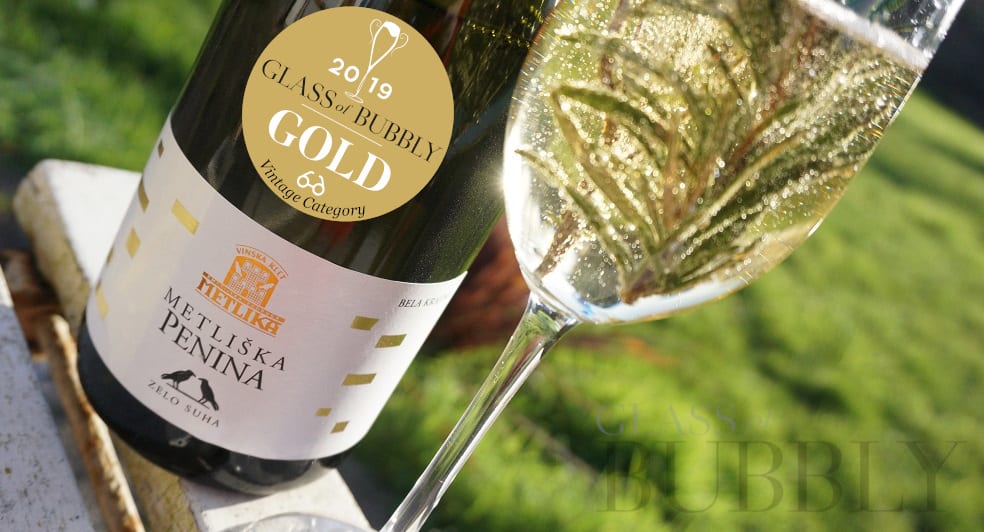 Creating a healthy Cocktail doesn't mean just using two ingredients, but it can mean using whatever you can grow in your garden, (or just buy at the supermarket.)
I'm going to be creating, (as you already know from the title), a Rosemary & Thyme fizz cocktail
This Cocktail will require you to infuse (soak) some rosemary and Thyme in gin overnight to get some more delicious herbal flavours.
I'll explain more about how to make it in just a second, but first we need to pick a Sparkling Wine.
The Sparkling Wine – Vinska klet Metlika
Metliška Penina Zelo Suha 2015 Tasting Notes
Aroma – "Burnt caramel, fig and pastry."
Taste –"Smooth green fruits with minerals and herbal notes on the palate."
This Slovenian Sparkling Wine From Vinska klet Metlika won a Gold Medal in the Vintage Category at The World's Finest Glass of Bubbly Awards 2019.
Vinska klet Metlika is a cooperative winery, what this means is that a group of different wineries come together and focus their efforts on promoting one brand.
The cooperative first started over one hundred years ago, on November 14th 1909, the first time a cooperative cellar was built to store their wines was in 1929, but during the Second World War it was destroyed, later after the war had ended in 1954, the construction of a 108-meter underground wine cellar began, it wasn't until 2000 that they produced their first bottle of Sparkling Wine.
They have 5 Sparkling Wines available on their website, including one Rosé, each Sparkling Wine has been given its own special and easy to understand name, the one I included in this Cocktail is called Buttermilk Very Dry, you can check out the rest here.
Now For The Gin – IQ Oxford Gin
Now I've used this gin before, so I was familiar with the flavours, which included, coriander, lemon, lime and juniper berries.
To me I think the IQ Oxford Gin is a good choice, this gin will hopefully increase the herbal flavours of the Cocktail.
How To Make A Rosemary & Thyme Cocktail
Ingredients
Sparkling Wine
Gin
Rosemary
Thyme
How To Make A Rosemary & Thyme Cocktail
First, you'll want to infuse the rosemary and thyme into some gin, you'll only need 15-20mls in the cocktail, but you might want to put in a little more so that the herbs are more submerged in the gin.
The next day, pour in the gin, top up with Sparkling Wine and then add in some Rosemary & Thyme for your herbal garnish.
That's it, only 4 ingredients to create a lovely herbal Cocktail.
Tasting Notes
Aroma – "A pleasing bunch of garden herbs on the nose with soft hints of green fruit skins/star fruit."
Taste – "You certainly can taste the herbs in the background with delicate dry green fruits being expressed from the Slovenian Sparkling Wine."
A lovely drink to enjoy in your garden or allotment surrounded by your herbs, fruit and veg.
Oliver Walkey
Journalist focused on sharing Champagne and Sparkling Wine reviews and cocktails to the world.