The Perfect English Sparkling Wine List at The Coral Room, London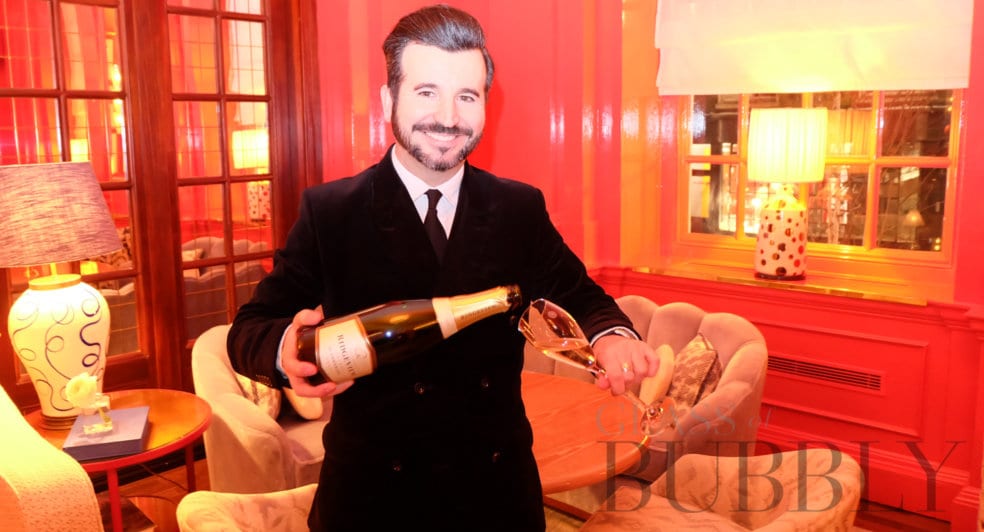 If you have English Sparkling Wine on your agenda and an evening spare to enjoy yourself in London then may I recommend to you The Coral Room, Cocktail & Wine Bar, Bloomsbury London.
Here is a fine location set just a few minutes walk from Tottenham Court underground station with a welcoming entrance and once you are inside, a most stunning art deco look and atmosphere. You feel as if you have been taken back to the 1920's from its stylish layout, furniture and cocktail bar and the highly welcoming staff making you feel that bit more special as your every need, from taking your jacket to proudly running through their wine list to choose the best drink for your mood, is taken care of.
My invitation on the evening was to experience their somewhat unique and extensive English Sparkling Wine list and a meeting with their very English fizz passionate general manager Giovanni Spezziga who has over 20 years' experience working in food and beverage at some of the finest establishments across Europe.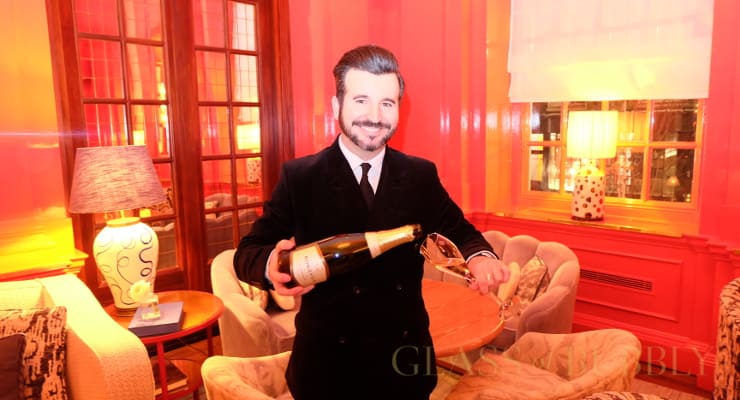 I must say that to see one English Sparkling Wine on the menu is fairly infrequent, let alone two or more, but here at The Coral Room they have torn up the rule book and have decided to, and why not indeed I must add, offer an extensive selection of wines from across the country with each wine being listed in easy to understand 'by county' format. They even have on their tables a dedicated mini wine menu for rotating English Sparkling Wine options by the glass (125ml) so that their regular guests can experience many variations of flavours that wineries hold across the UK.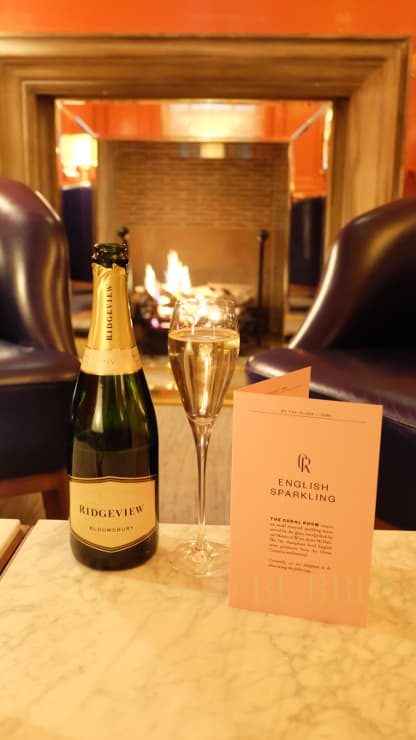 The Coral Room seem to be on a mission to prove the quality and value of English fizz, brand advocates almost in their dedication to giving London an ideal location in order to experience the advancement in 'English Sparkling Wine'. They have a total of 29 different English Sparkling Wines to choose from with well known loved brands to include Bolney Estate, Exton Park Vineyard and Greyfriars. Yes, there is also well thought out wine list with reds, whites and rosé along with Prosecco and Champagne, but it's English Fizz that really captures your attention at The Coral Room. There is also the opportunity to enjoy English Sparkling Wines in cocktails which is a must try!
"Our idea is to educate people and for them to enjoy an amazing experience at The Coral Room. Most people will not know about English Sparkling Wines and many people will be happy to see that there might even be a winery close to where they live – People like to see something different on a wine list. We have 5 WSET educated staff here to promote and talk about English Sparkling Wines in an experienced and passionate way – We try and have tastings of English Sparkling Wines as often as we can for our staff to educate them on flavours and potential for food pairing etc." Giovanni Spezziga
There is also a great snack and small plates menu to include Seared Tuna, Dorset Crab on Toast and Severn & Wye Smoked Salmon where each item is sourced locally in the UK.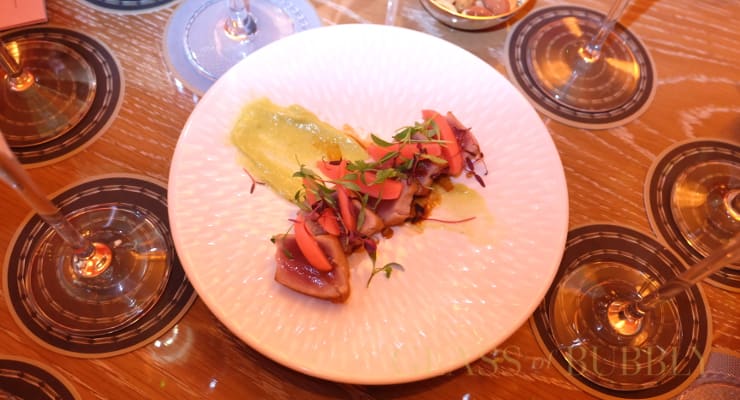 Wines I tasted during the evening were:
Ridgeview Bloomsbury: "Full of rounded flavours offering orchard fruits, pastry notes and refreshing lemon zest."
Brightwell Chardonnay 2009: "Peach, apricot, blossom aromas. Smooth flavours, silk in the mouth with soft yellow stone fruit and citrus notes. Leave to breathe in the glass for a few minutes and it will express further great aromas and flavours."
Hambledon Rosé: "Refreshing fruits and pastry aromas. A relaxed red berry fruit taste with brioche / toasty notes."
I was also invited to sample one of their cocktails with English Sparkling Wine:
Wiltshire Warrior: Ridgeview Bloomsbury, Sipsmith Vodka, Lime, Juice, Agave, Melon Balls. "Light and smooth flavours of melon, yellow stone fruits, spices and the freshness of the Ridgeview – A pick you up kind of cocktail!"
The Coral Room is one of London's brand new and trendy bar options set in the heart of Bloomsbury. Open from 8am daily for breakfast, small plates, cocktails and English sparkling wine.
"I've converted people from Champagne to English Sparkling Wine many times!" Giovanni Spezziga
Christopher Walkey
Co-founder of Glass of Bubbly. Journalist and author focused on Champagne & Sparkling Wines and pairing them with foods and within cocktails.