Launch of Champagne Castelnau Extra Brut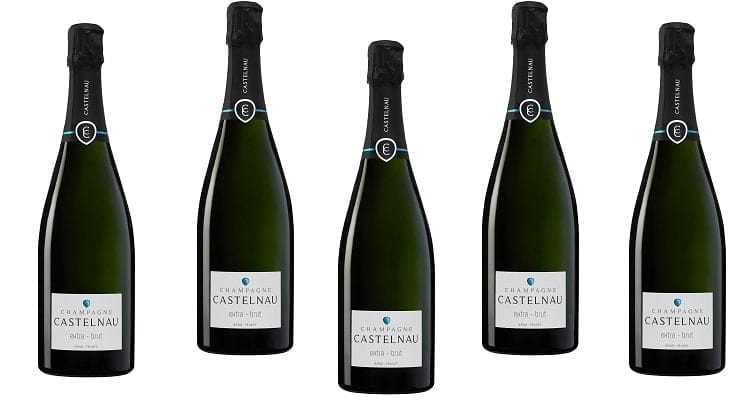 Champagne Castelnau is adding an Extra Brut to its range in response to increased demand for its range of Champagnes and a marked uplift in sales of the ultra-dry style.
Champagne Castelnau Extra Brut is dressed to match the rest of the range in the eye-catching contemporary packaging launched by the brand last year.
"Adding an Extra Brut to our customer offer makes complete sense and fits perfectly with our strategy due to its contemporary appeal. With a dosage of 2 grams per litre, our Extra Brut is perfect either as an aperitif or for food-matching. This new style in our range gives us additional possibilities to communicate with consumers about the different occasions on which to enjoy our Champagnes." said Managing Director of Champagne Castelnau, Pascal Prudhomme.
With a growing trend for lower and zero dosage Champagnes, head of Castelnau Wine Agencies Keith Isaac MW is optimistic about UK customer interest in the new Champagne from Castelnau, saying, "Champagne Castelnau Extra Brut increases our offer to customers with a style that we know many consumers are looking for and I expect it to make a significant contribution to the brand's ever-growing position in the UK market."
Champagne Castelnau Extra Brut will retail in the UK for approximately £35.00
Glass of Bubbly
Executive editor of news content for the website Please enjoy the articles that we share - We hope you find our love for Champagne & Sparkling Wines both interesting and educational.