Invitation to Champagne / Sparkling Wine labels to appear in our Food Pairing Book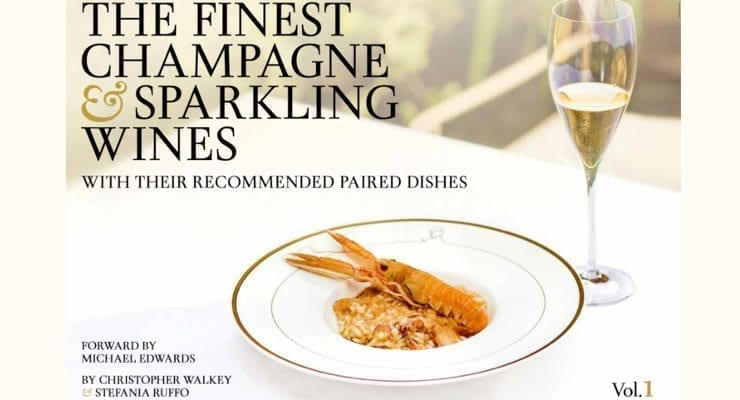 After tasting over 10,000 Champagne and sparkling wines and having visited many restaurants nationally and internationally along with meeting great wine makers and chefs, I have decided to put together a book dedicated to the topic of pairing fine sparkling wines with fine food. Along with a forward and guidance from respected Champagne critic, author and previous chief inspector of the Egon Ronay guide Michael Edwards, I wish to set out a useful guide to both introduce pairing Champagne and sparkling wine labels with foods to consumers, giving ideas to Sommeliers / chefs and also to open up further the research and experiments on how fizz can enhance any worldwide cuisine. Latest news on this book is that I will now be co-writing the first issue with fellow wine lover Stefania Ruffo.
"I love the idea of a dedicated book that enables people to not only enjoy Champagne and Sparkling Wines, but to pair with them some specific dishes from around the world." Michael Edwards
Backed by the internationally and respected Glass of Bubbly brand, this book will be all about promoting fine Champagne and sparkling wines and local cuisines along with interviews from wine makers and chefs across the world. An easy to use guide with recipes and wines that any amateur wine enthusiast or professional can use.
Do not be afraid to suggest any pairing you feel should be featured, to date I have had curry, fish and chips, barbecued meats, Christmas dinner and more with a glass of something bubbly… Local cheese dishes, spicy salads, ham, buffalo steaks and the list goes on! It can be a whole meal or one food alone – Suggest away!
Even though I have taken 100's of notes and sat through many wonderful sparkling wine pairing meals I wish to wash the slate clean and invite Champagne and sparkling wineries across the globe to submit by emailing me directly via [email protected] their best food pairing with a specific label they produce. I am inviting suggested starters, main courses and desserts along with Champagne, sparkling wines or frizzante to partake for free*.
We also invite all those who submit their wines to our book to consider entering the 2018 World's Finest Glass of Bubbly Awards as we do have a dedicated section for medals and trophies for Gastronomic Champagne / Sparkling Wines – More info here: https://www.glassofbubbly.com/enter-2019-awards/
*There is no cost to be featured, we just require that wines are sparkling and that dishes are local to where the wines are produced. We will require two sample bottles to be sent to Glass of Bubbly in order for us to taste/review and to pair with the foods. We will require the full recipe / ingredients in text format so that we can carry out preparations in house for dishes we wish to highlight. We may ask for specific ingredients to be sent to us. We will require high res .PNG images of bottles submitted. We are happy to interview wine makers / chefs to compliment our book.
Please send to us:
Your Champagne / Sparkling Wine sample bottles x 2
The Recipe and Ingredients in full for the dish
Information on your wine
A .PNG image of your wine
A high res image of the dish you want to feature
Christopher Walkey
Co-founder of Glass of Bubbly. Journalist and author focused on Champagne & Sparkling Wines and pairing them with foods.