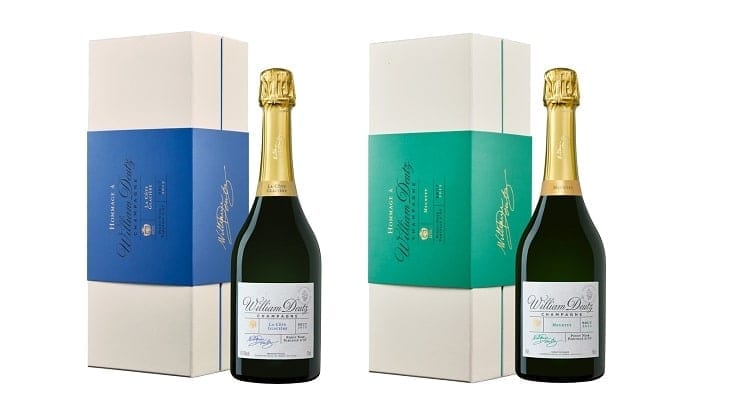 William Deutz, a man of vision, who fell in love with the beauty of the landscapes and the reputation of the terroir, decided to set up his business, with a few associates in 1838. A majestic terroir stretching from the banks of the Marne River up to the southern slopes of the Montagne de Reims, which at that time already was standing as one of the most prestigious districts in Champagne.
The magic of 'assemblage' –to a large extent- still prevails in Champagne. However, driven by changing climatic conditions, times change too, isn't it conceivable today that great wines, with great personality, can be achieved with just one –or a couple- of plot(s) of vineyards …. and / or with just a single varietal…?
Although the concept did not materialize during William Deutz' times; today the vision has turned to reality at Deutz: the fruit of both the vision of Fabrice Rosset, President, and the talent of the Chef de Caves, Michel Davesne.
With the 2012 vintage, this exercise has been taken to the next level. The symbiosis between the conscientious work of the wine growers who cherish their land and the contribution of the soils and nature has resulted in two styles of wine whose original and compelling personalities have been preserved.
The sun-filled grapes from the «Côte Glacière», a steep slope blessed with ideal exposure, reveal a warm soul. A touch of opulence and a non-exuberant generosity give the noble grape variety depth and body.
A stone's throw away, its face slightly turned to the east, «Meurtet» offers us finesse and precision. A Pinot Noir draped in fine silk, of a «less southern» elegance than its south-facing alter ego. A minerality which is like a fine trace of chalk on the beautiful checkered landscape lying at the heart of Champagne wine country.
We hope your appreciation of the wine will equal our excitement when the 2012 harvest delivered the fruit we expected for that vintage, and we seize the opportunity here to thank you very much for the close and kind attention you have always paid to what we do with passion here at Champagne Deutz.
Glass of Bubbly
Executive editor of news content for the website Please enjoy the articles that we share - We hope you find our love for Champagne & Sparkling Wines both interesting and educational.