Great Fizz Options for Home Made Curry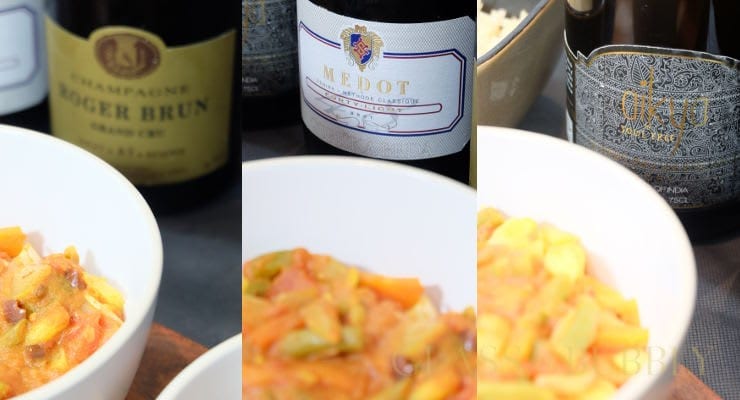 It may sound surprising, though very true indeed, that curry is one of the most popular dishes here in the UK – Daily Mirror online reports it as being the second most popular takeaway option just behind Chinese takeaways! There are approximately 10,000 curry houses and Indian restaurants serving curry in the UK and I must say I have visited a fair few in my time.
With such a popular dish I thought it would be good to look at pairing some fizz samples alongside both a meat option and vegetarian mild, medium and hot curries. It is quite well known now that sparkling wines are great to pair with spicy foods and especially those from India / China, Champagne is said to finely complement the delightful spices in Indian food.
Now, this option I decided needed to be very much so a cooked at home concept, where I could decide the degrees of spice for each of the mild, medium and hot options. Curry is not an overly complicated meal to prepare, from just purchasing a sauce in a jar from the supermarket to gathering a collection of spices and playing mix and match to get your desired flavours.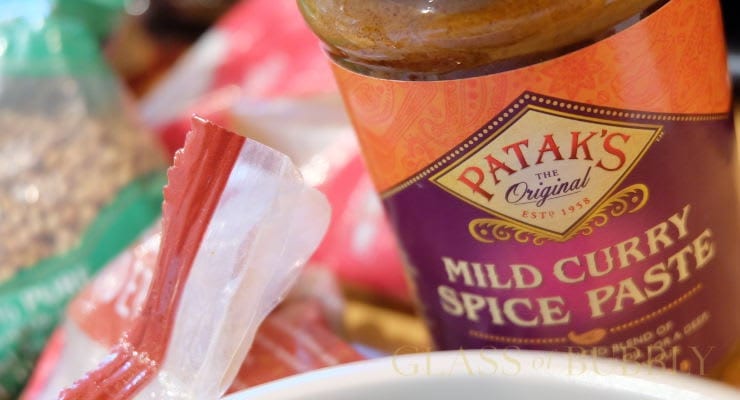 For this article I choose a mixture of the two in a Pataks mild curry sauce paste and also a rummage through my spice tub to use chilli powder, dried red whole red chilli, coriander powder, whole dried coriander seeds, madras curry powder – Also diced chicken breast, potato, onion, green pepper and carrot for the meat curry and green beans, cauliflower, potato, onion and carrot for the vegetable curry.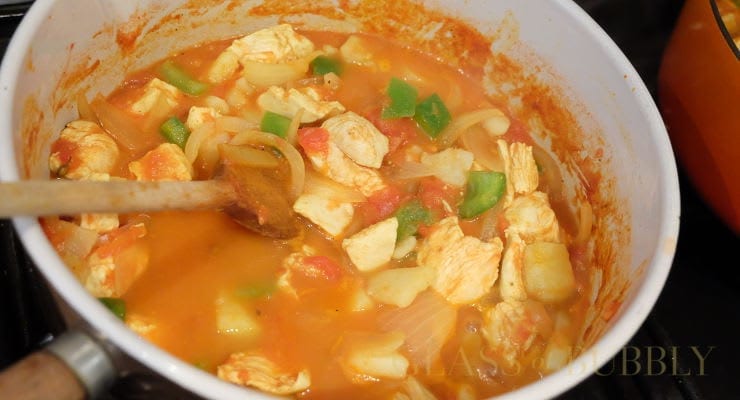 A varied sprinkling of thinly sliced dried red chilli (including hot seeds) along with added chilli powder determined the mild, medium and hot curry – I wanted there to be a good difference in each so the hot curry would do exactly what it said on the tin as such!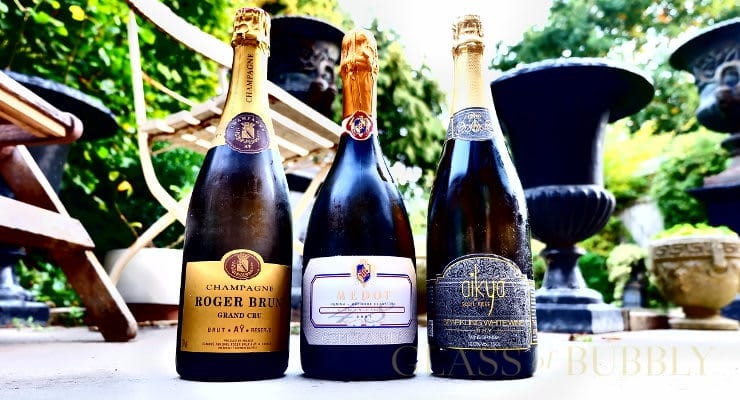 So what sparkling wines did we select?
Champagne Roger Brun – Grand Cru Ay reserve "Nose gives subtle lemon pulp, caramel and fresh yellow stone fruits. Crisp and snappy taste sensation offering green and yellow fruit and citrus in length."
Slovenia Sparkling Wine Medot Brut 48 "Crisp and refreshing. Yellow stone fruits and citrus on initial taste, touch of dryness in length with hints of toasty notes."
Indian Sparkling Wine Aikya Soul Tree Dry "Most enjoyable. Always a delight to taste Indian sparkling wines. Green fruits and herbal on the nose. Interesting flavours, subtle lime pulp, green fruits and faint spices. This is a 'Dry' sparkling wine so a touch of sweetness offered."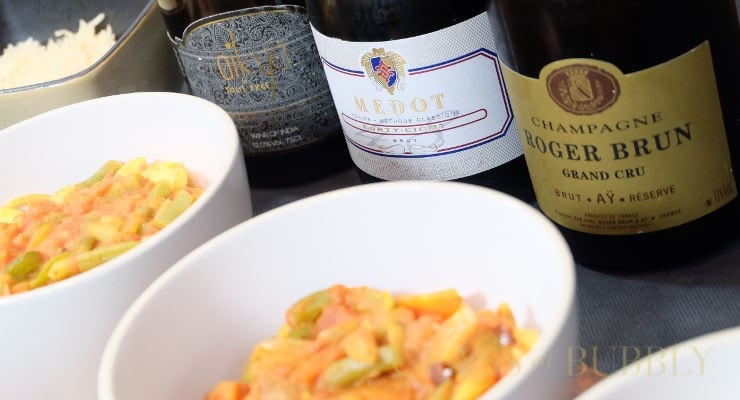 Just how well did they pair?
Mild Chicken Curry with Champagne Roger Brun Grand Reserve: "Initially citrus and a touch of caramel from the Champagne. All flavours quickly die down to leave almost a tomato juice flavoured ending."
Mild Chicken Curry with Medot Brut 48: "The curry is very relaxed in spicy flavours so the Medot is allowed to express itself easily. Nice balance with meaty savoury flavours in length."
Mild Chicken Curry with Aikya Sout Tree Dry: "Enjoyable balance. Fresh and crisp green fruits initially, wild fizz activity in the palate. Savoury flavours and hints of spice in the length."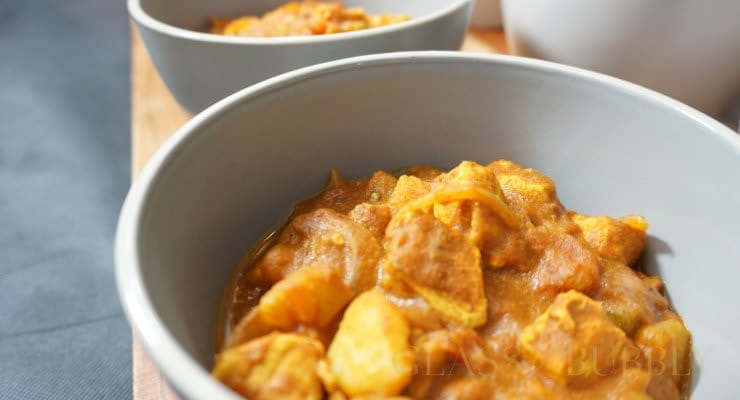 Medium Chicken Curry with Champagne Roger Brun Grand Reserve: "Initially all flavours neutralised then spices come alive and the ending is savoury chicken and spices."
Medium Chicken Curry with Medot Brut 48: "Fizz is working against the spicy flavours of the curry initially then leaves a spicy savoury length."
Medium Chicken Curry with Aikya Soul Tree Dry: "Enjoyable sweet citrus flavours initially then savoury chicken flavours then quickly back to citrus flavours with delicate and tasty spicy flavours appearing throughout the palate."
*** WINNER: Hot Chicken Curry with Champagne Roger Brun Grand Reserve: "Works very well together. A playful to and fro between citrus fruits and spices initially with mid to end showing savoury hot curry heavenly flavours."
Hot Chicken Curry with Medot Brut 48: "Great balance, citrus flavours battling against the hot spice. Then we move over to savoury chicken flavours at the mid / end with spicy taste sensation towards the end of the tongue."
Hot Chicken Curry with Aikya Soul Tree Dry: "Initially neutralisation then delicate citrus and spicy flavours."
Christopher Walkey
Co-founder of Glass of Bubbly. Journalist and author focused on Champagne & Sparkling Wines and pairing them with foods.