Discover Champagne Comte Audoin De Dampierre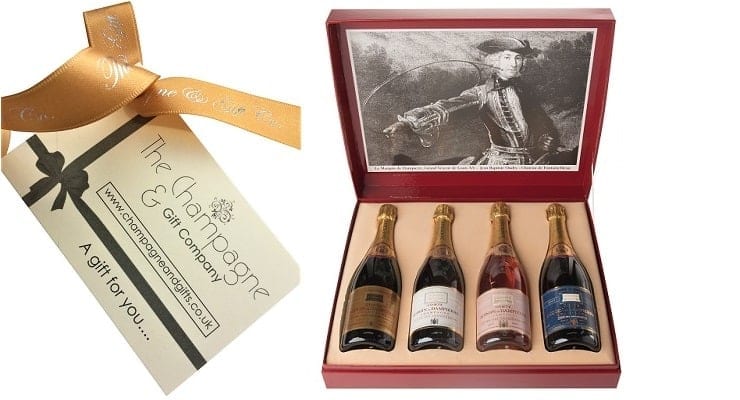 In the picturesque village of Bouzy, you will find Champagne Comtes de Dampierre. The Dampierre family have had links to the Champagne region for more than 700 years and the house has gained a reputation for producing exquisite Champagnes. Dampierre's visibility and success can be attributed to its charming creator and owner, Comte Audoin de Dampierre who is a genuine French aristocrat.
Producing around 200,000 bottles annually and in a constant quest for finesse and quality, Dampierre are passionate about only producing the very best Champagne. The house only uses the finest Grand Cru and Premier Cru grapes to produce a range of exceptional cuvèes.
The magnificent red and gold gift boxes alongside signature flutes and bottle accessories make these stunning Champagnes perfect for a special occasion or corporate gift. With the signature Dampierre crest adorning every bottle, these are truly superior tasting Champagnes that breathe style and sophistication.
Dampierre Champagnes are served in many prestigious establishments including the Palais de l'Elysée (French Presidents residence), the Matignon (French Prime Minister's residence) and 42 French embassies around the world.
If you would like to join the French ambassadors in their Champagne of choice, try a glass of the Cuvée des Ambassadeurs Grand Cru Vintage. This Grand Cru is a Champagne of class, distinction, nobility and elegance. It is made from 75% Pinot Noir grapes, and as such could be classed as a Blanc de Noir. The addition of 25% Chardonnay enhances the fresh finish. This is a delicate wine with a bouquet of white fruit and honey.
Cuvée Prestige 2002 is one of the best Champagnes produced by Dampierre and is produced from 100% Chardonnay grapes. The vintage has been aged on lees for 10 years giving the Champagne a beautiful maturity as well as a charming freshness. This is no ordinary Champagne bottle. The cork is tied with a twine hood using the traditional method dating from the 18th century. Called "Ficelage", the ancestral method of tying the cork to the bottle using 3-stranded hemp and requires great skill. 
Beautifully presented, the Cuvée Prestige arrives housed in a distinctive red gift box and is accompanied by a pair of gold-plated scissors to cut the thread before uncorking the Champagne.
To view and buy these special Champagnes see www.champagneandgifts.co.uk. For a special gift you can personalise selected Champagnes with a label and message of your choice to create a unique personalised Champagne gift.
Written by Susie Wilce
Glass of Bubbly
Executive editor of news content for the website Please enjoy the articles that we share - We hope you find our love for Champagne & Sparkling Wines both interesting and educational.