Champagne Frerejean Frères Presents Deep-Sea Aged Cuvée des Hussards 2008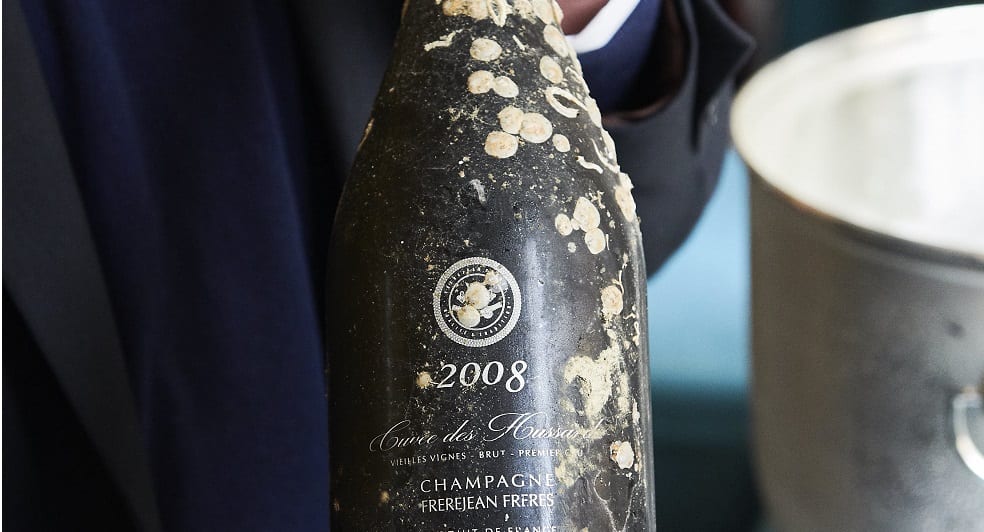 In May 2017, the Maison brought ageing to a whole new level, sinking its 2008 vintage Cuvée des Hussards off the coast of Ouessant island, in Brittany. 24 bottles were caged and immerged at -60 meters under sea level.
At such depth, ageing conditions for the wines is perfect: there is no natural light, temperatures oscillate between 11 and 13°C, and the external water pressure is close to 7 atmospheres, very similar to that inside the bottle. The wines aged 12 months in such conditions and were fished back in summer 2019.
The result is marvellous: after 1 year in deep sea, the pressure in the bottle was extremely vivid. At the slightest turn of the metal cage, the pressure ejected the cork.
The pastry aromas where developed and the mouth was full and with creamy bubbles at first, but then with a fresh, mineral finale.
Glass of Bubbly
Executive editor of news content for the website Please enjoy the articles that we share - We hope you find our love for Champagne & Sparkling Wines both interesting and educational.