Bolney Wine Estate release their 2018 still vintages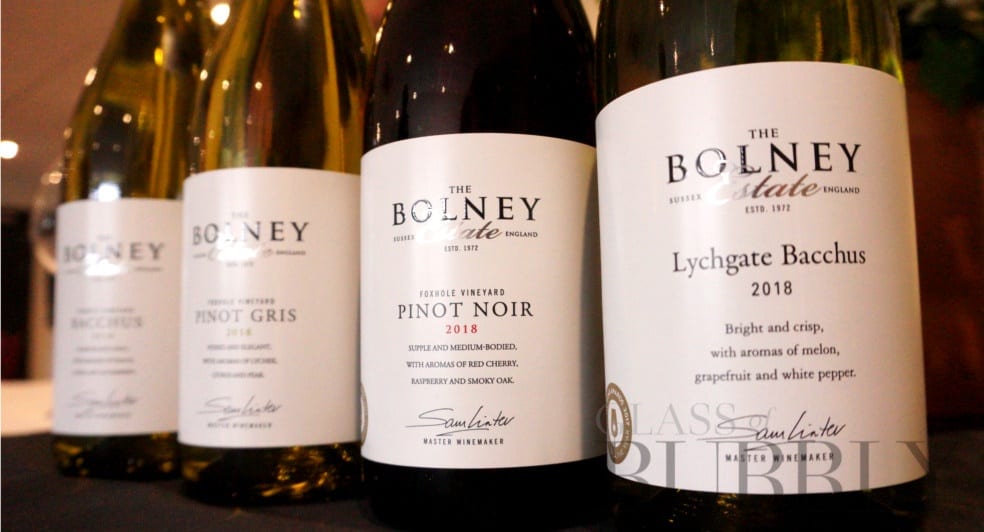 Bolney Wine Estate are a fine example of a winery of England that has the long and proud history, the most engaging and welcoming winery for tourists and locals with frequent events and of course amazing and award winning wines from their sparkling to their stills. A pioneer of the industry with five decades of winemaking experience under their belt, they now produce nearly 250,000 bottles annually and export internationally.
Located just a short journey south of London in Bolney which lays just outside of Haywards Heath, West Sussex – Bolney Wine Estate is run by Sam Linter, daughter of the founders, Janet and Rodney and she heads a passionate team including winemaker / winery manager Liz Morgan and winemaker Alex Rabagliati.
Sparkling wines on their list include the Bolney Bubbly, Cuvée Rose and the Blanc de Blancs.
Bolney Wine Estate Vintage 2018 still wines:
I must thank Bolney Wine Estate for their kind invitation to attend their winery for a tour and a tasting of their latest vintage in their still range, four great labels and great tasting experiences. The brand as a whole is in expansion mode as part of the visit included a tour of the soon to be running winery that will add storage and production space thus meaning the world will get to enjoy more Bolney wines!
Pinot Gris (Foxhole Vineyard) 2018: "Great pear, white blossom, lemon/lime aromas. A lively wine full of flavours, soft citrus, grass/hay, green apples and a touch of chalk/minerals."
Lychgate Bacchus 2018: "Green fruits and a touch of lime / grass in aromas. A fruity flavour with tropical notes, pink grapefruit, gooseberry and more."
Bacchus (Foxhole Vineyard) 2018: "Light gooseberry, savoury, blossom aromas. White / green fruits, soft citrus, touch of white pepper in flavours."
Pinot Noir (Foxhole Vineyard) 2018: "Soft red berry, cherry, dark chocolate on the nose. Soft flavours, smooth and easy to drink giving light red cherry, dark chocolate, hints of savoury with a touch of cream in the length. A pleasant glass of red English wine."
The winery not only has a wine shop, but you can sit and relax whilst enjoying the fine foods they serve – I also advise to check out their English Vermouth which is produced at the winery.
If you would like to visit Bolney Wine Estate they have a very welcoming website full of ways in which to buy their wines and also visit their winery / attend events from live music to wine festivals and cheese evenings. Find out more at What's on at Bolney Wine Estate.
Thank you to Stella PR for organising this trip for us.
Christopher Walkey
Co-founder of Glass of Bubbly. Journalist and author focused on Champagne & Sparkling Wines and pairing them with foods.